---
MINIPAX – Deutschpunk
"Wenn Freiheit überhaupt etwas bedeutet, dann vor allem das Recht, anderen Leuten das zu sagen, was sie nicht hören wollen." (George Orwell)
1984 ist Vergangenheit und einige der Schreckensszenarien aus George Orwells Werk 1984, welches mitunter wegweisend für Minipax (das Ministerium für Frieden) war, sind "noch" nicht eingetreten. Um diesen dunklen Zukunftsvisionen entgegenzutreten, haben sich im November 2014 5 Musiker aus dem südbayerischen Raum und Österreich, die schon jahrelang in der Punkszene unterwegs sind, zusammengefunden um am Klangbild der Revolution zu arbeiten.
https://www.facebook.com/Minipaxpunx/
https://www.youtube.com/watch?v=46DBJHwZJIQ
HARRY GUMP – Akustik Punkrock, München
Ein-Mann-DIY-Akustik-Punk aus München. Eingängige Sing-Along-Songs auf deutsch und englisch erzählen von den Erlebnissen bei mittlerweile knapp 300 Konzerten in… acht Ländern Europas, von Freundschaft und Musik, thematisieren gesellschaftliche Zustände und appellieren an Verstand und Menschlichkeit.
https://harrygump.bandcamp.com/
https://www.facebook.com/harrygump77
EDGAR ALLAN POGEN – sehr guter Punkrock, Hamburg
https://www.facebook.com/edgarallanpogen
TARAKANY!
Tarakany! (Cockroaches!) is one of the most well known and longest running punk-rock bands in Russia, no small feat in the largest country in the world where western influenced music, media and fashion were outlawed up until just 2 years prior to the band's formation in 1991.
Like Russia, this popular Moscow band has gone through some changes, but Tarakany! has stayed true to their roots, performing energetic punk and rock'n' roll in the tradition of legendary bands like The Ramones, Social Distortion, Rancid, Motorhead and Bad Religion.
Tarakany's lyrics run the gamut from political themes such as human rights, discrimination, inequality and corruption to lighter fare such as sex, partying and clueless music critics. No matter the topic, there is almost always a dose of irreverence and clever wordplay.
The band's frontman Dmitry Spirin, proclaims their unique world view from stages scattered all over the world where Tarakany!'s fans are a mix of the expected and the unexpected. Their shows are popular among all levels of Russian society from the blue collar punk youth, upscale university students, internet geeks and football hooligans to respected authors, journalists and film laureates.
For over the last 20+ years Tarakany! has travelled all over Russia, Eastern and Western Europe and parts of Asia playing venues ranging from tiny hole-in-the- wall clubs to massive sold out stadiums and popular music festivals in front of tens of thousands of fans. They've shared the stage with legendary bands such as NOFX, Toy Dolls, Agnostic Front, Anti-Flag, Misfits, MxPx, Skatalites, MC5, Monster Magnet, Offspring, Exploited, Stranglers and many more. Tarakany! also had the honor of opening for the only Sex Pistols show in Moscow and in Europe they toured with legendary drummer Marky Ramone of The Ramones, first performing their own material and then playing a set of The Ramones' immortal songs with Marky as drummer.
Tarakany! has released almost a dozen full length studio albums, numerous splits, concert albums, compilations and bootlegs and Tarakany! was Russia's first punk-rock band to feature music videos shot by some of Russia's top directors. Always careful to nurture up and coming punk & rock bands, Tarakany! works hard to help other bands from all over the world break into the huge Russian market.
In 2013 the the band released a new album, named MaximumHappy, which included 2 CDs and appeared one after another in a half year difference. With this album the band again came up to the top places of radio charts. The tour, supported MaximumHappy lasted for all 2013 and 2014, the same time the band hedlined most of the biggest festivals.
With their release from U.S. based Punk Outlaw Records, Tarakany! is re-recording several songs from their massive catalog specifically for the North & South American markets for the first time. Contributors on this release includes members of the legendary bands Anti-Flag, Useless ID, Frank Turner as well as Russian guest artists as well, making this a truly international, collaborative punk effort.
Their debut U.S. release Russian Democrazy is out January 2014 on Punk Outlaw Records.
The 2016 is marked as a year of celebrating the 25 Years of the band. The giant unprecedented Russian tour started with the 4 big anniversary shows in front of more than 8000 People.
https://www.facebook.com/Tarakany/
Eintritt: Spendenempfehlung 8-10€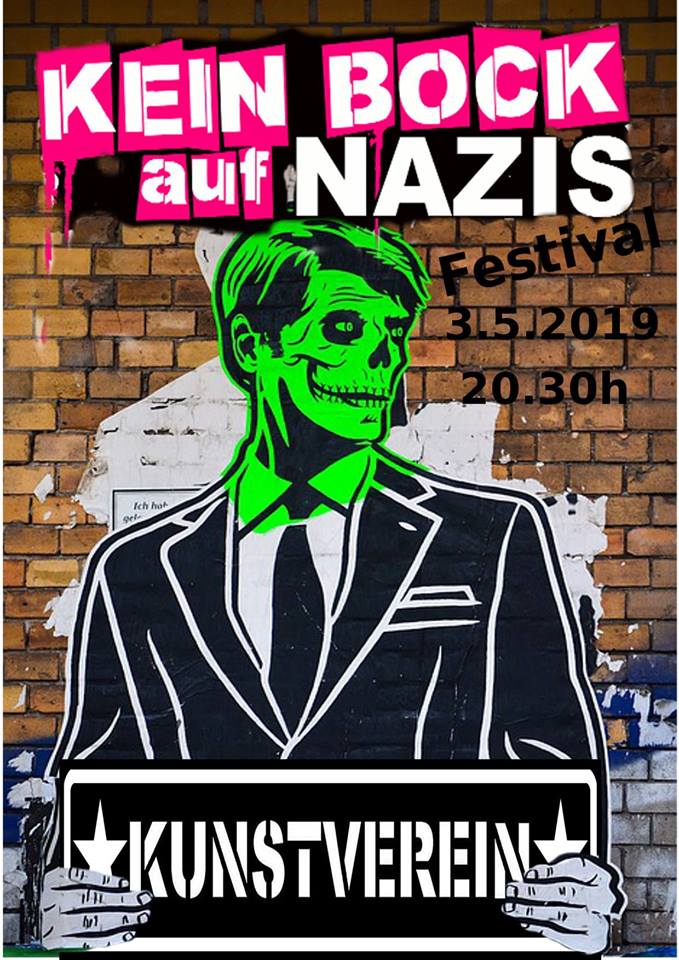 ---
Diesen Termin in Deinen Kalender eintragen: iCal