---
★ FROM DIFFERENT PLACES, THE SAME SONG ★ 2019 Spring Tour ★
Three singer-songwriters from around the world get together for one week in Germany to play songs that appear to sprout from the same human heart. In different voices, styles and content, these three musicians share a desire to take part on the construction of a more accepting and life supporting society.
► Jonas Selander comes from Sweden strumming a punk sounding acoustic guitar while he sings catchy summer night anthems, some packed with strong political messages. Further more, he sings about the joys of being a father and escaping the difficulties that ordinary folks come across in the everyday life. In his songs you can find lyrical content that seems to be taken from a diary, telling stories about love, missing friends, camping trips, raving in a forest, historical postcards, never meeting Jesus and badger ruling the streets at night.
► James Bar Bowen is an acoustic folk-punk musician from the north of England. His poetic and thought-provoking songs tell personal and political stories from a variety of perspectives, with an enthusiastic (and at times even optimistic) engagement with bigger social, political and philosophical ideas. Award-winning songs to make you laugh, cry and rage. Original, unusual, controversial, political, heart-felt, tear-jerking, angry, inspired, humorous, iconoclastic, sentimental, anti-fascist, engaging and intelligent.
► Roberto Andrés is a creative force constantly on the move. Though originally from Chile, he decided at an early age to make of the world his home. While traveling, he started to create songs on his phone about his experiences and ideals, then transitioning to the computer and later on naturally to voice & guitar. While still playing with technology and music genres, he has an acoustic rendition for all of his songs that deal with themes like climate change, fake news, social media anxiety, toxic masculinity, modern love, rebellion and the power of unity.
Come join us at a great night of music and empowerment!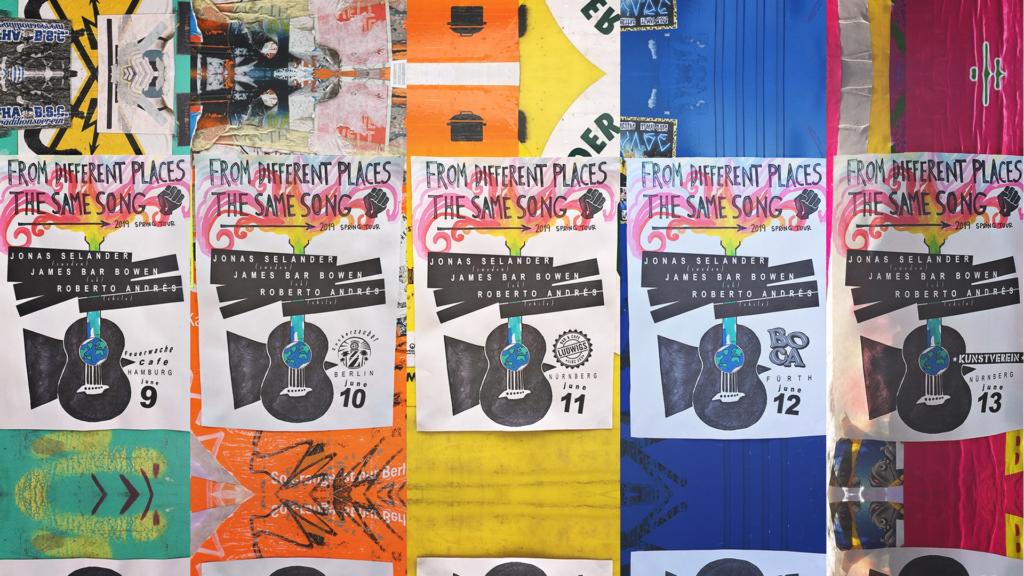 ---
Diesen Termin in Deinen Kalender eintragen: iCal